Activity 01 - Choir of Smartphones and Orchestra - Geek Bagatelles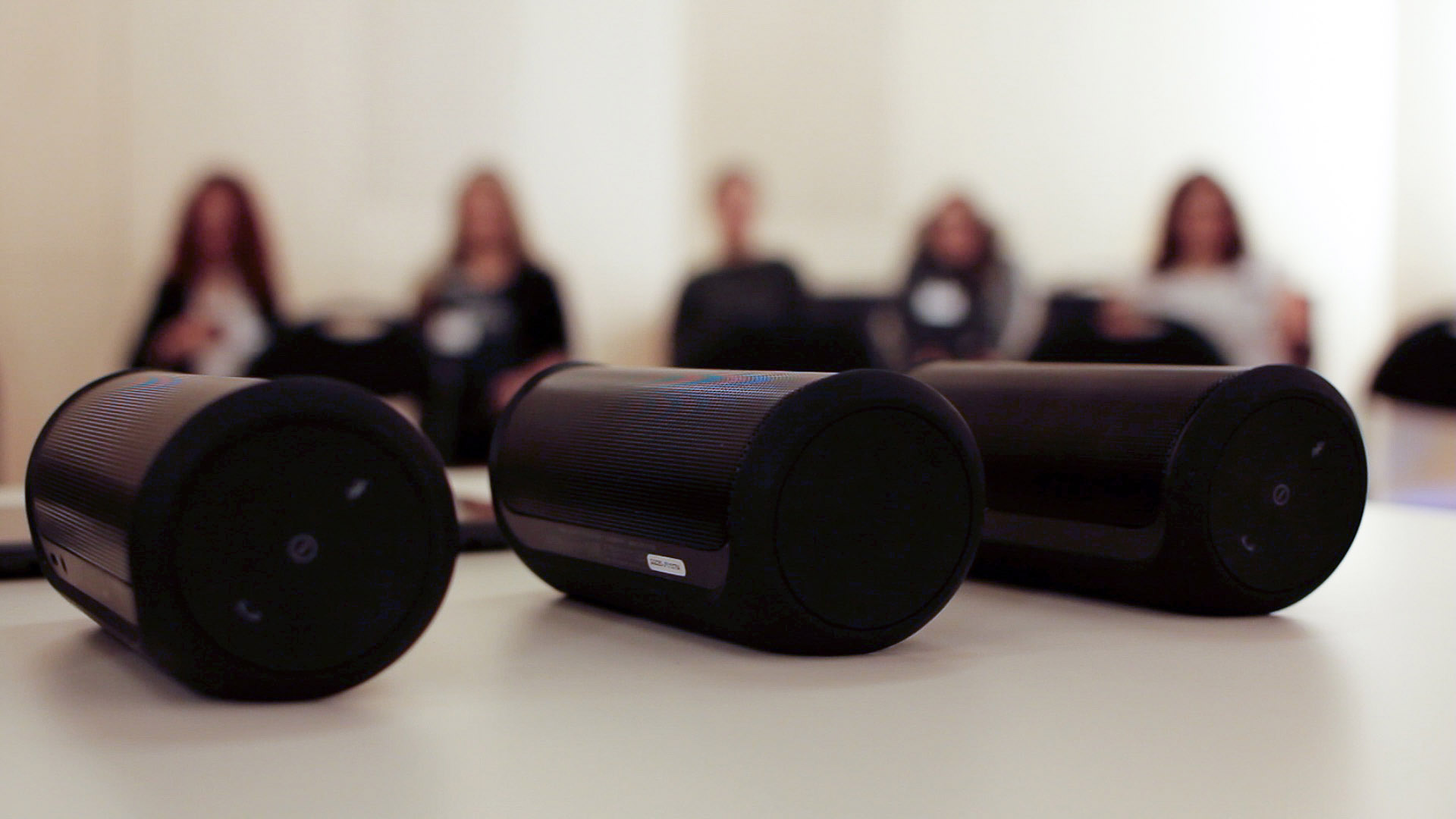 The "choir of smartphones and classical symphony orchestra" creative piece is the most pioneering and innovative activity planned by ONE® is more over the 2015-2019 period. It relies on R&D to serve the classical music concert experience. The project prompted such interest among the partners that the ONE® network commissioned GRAME (France's largest Centre National de Création Musicale) to create and develop a symphonic piece, using the computer language they had been developing and which can transform hand movements into sound through an app to be freely download (available on Play store and App Store).
To compose this innovative piece, GRAME suggested calling on the notorious French composer Bernard CAVANA. He named his creation "Geek Bagatelles", a reinterpretation of the famous "Ode to Joy" from Beethoven's 9th Symphony. The piece is to be performed by both a "choir of smartphones" and the audience, along with the orchestra. This participatory piece was presented on November 20, 2016 in Paris Philharmonie for the world premiere (activity 30).
To teach the students and pupils playing the smartphones, GRAME asked Pierre Bassery to be the conductor of the "smatphones choir".
20 young players first learn to use the app during workshop, and then join the orchestra to rehearse together, before the concert. 
Those smartphone workshops take place before every concert given in partner countries. 

Back to upcoming events