Activity 10/32 - Computer-generated animation film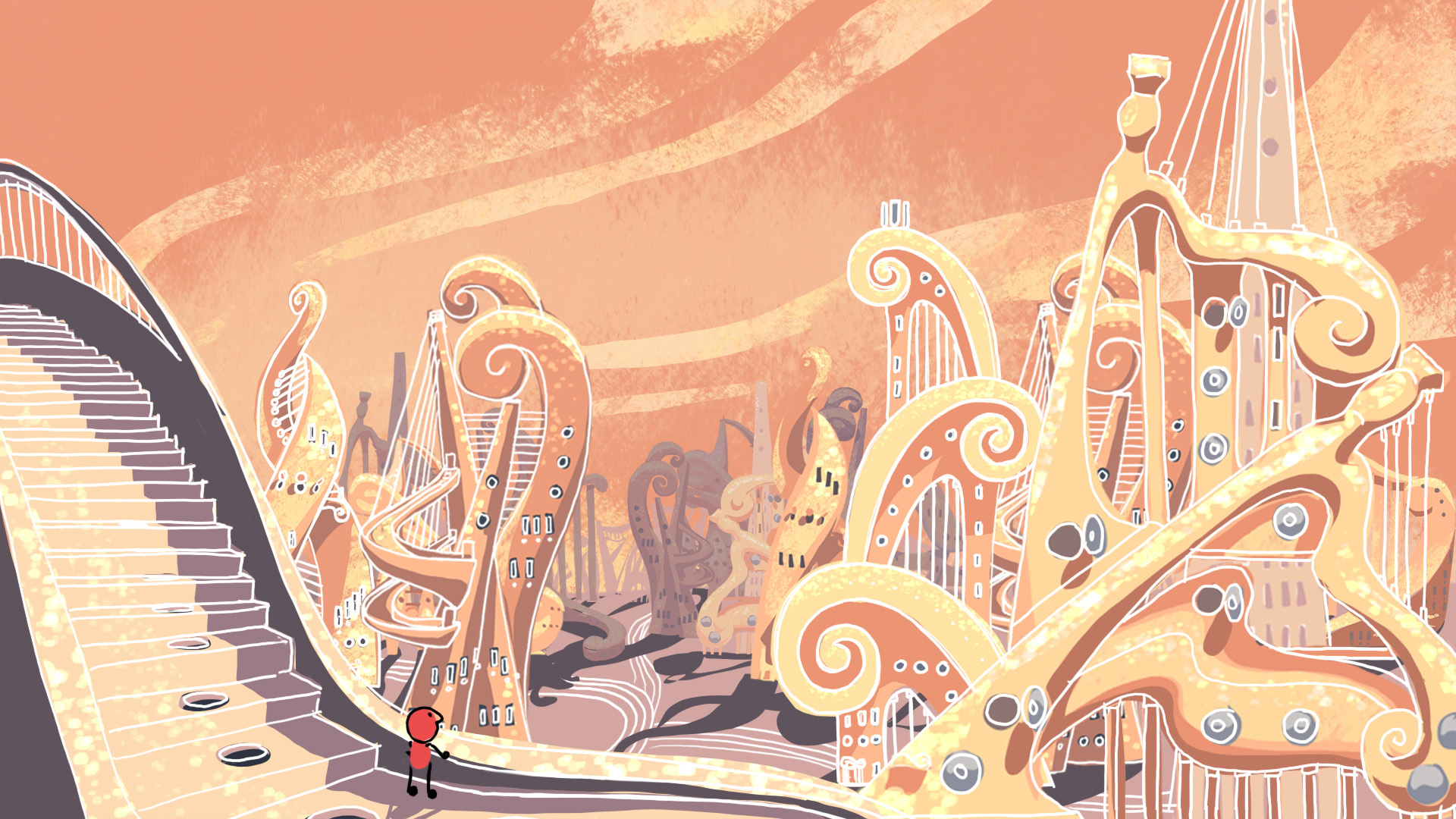 Britten's Young Person's Guide To The Orchestra is a guided tour of the musical instruments forming an orchestra.
University for the Creative Arts Computer Animation Arts students have been challenged to create an computer generated animation film to be screened live alongside performances of Britten's piece and give it new dynamics. 
From September 2015 to November 2017 work has been undertaken by staff and students on concept, initial designs and first level animations. Speed painting brief was set and students produced excellent ideas and paintings. Further work on animations was carried out including work on the story board.
Altogether, 17 persons worked to create the movie.

The animation see the orchestra as a fantastic realm, a combination of different districts inspired by musical instruments. Each district had to be designed and animated. Two characters (Red and Yellow) guide the spectator through the Kingdom of Sound.
The "Kingdom of Sound" animation film have been deliver in October 2017 and presented to young audiences. The first presentations were on the 16 and 17 of November 2017, in France and in Jena (Germany) just after, on November 19.
In Picardie, the local newspaper (Courrier picard) made a video report (in French) of the event! You can find it here:
After France and Germany, "The Kingdom of Sound" performance took place in Katowice (PL) on January 18 and 19, 2018.

The next and last performances took place in Lyon, on March 04 (during the "Crazy days" festival), in Zilina (SK) on December 6, 2018, in Ljubljana (SI) on January 8, 2019 and in Sofia on February 19, 2019 (BG). 

Back to upcoming events