Activity 18 - Darwinian Orchestra Exhibition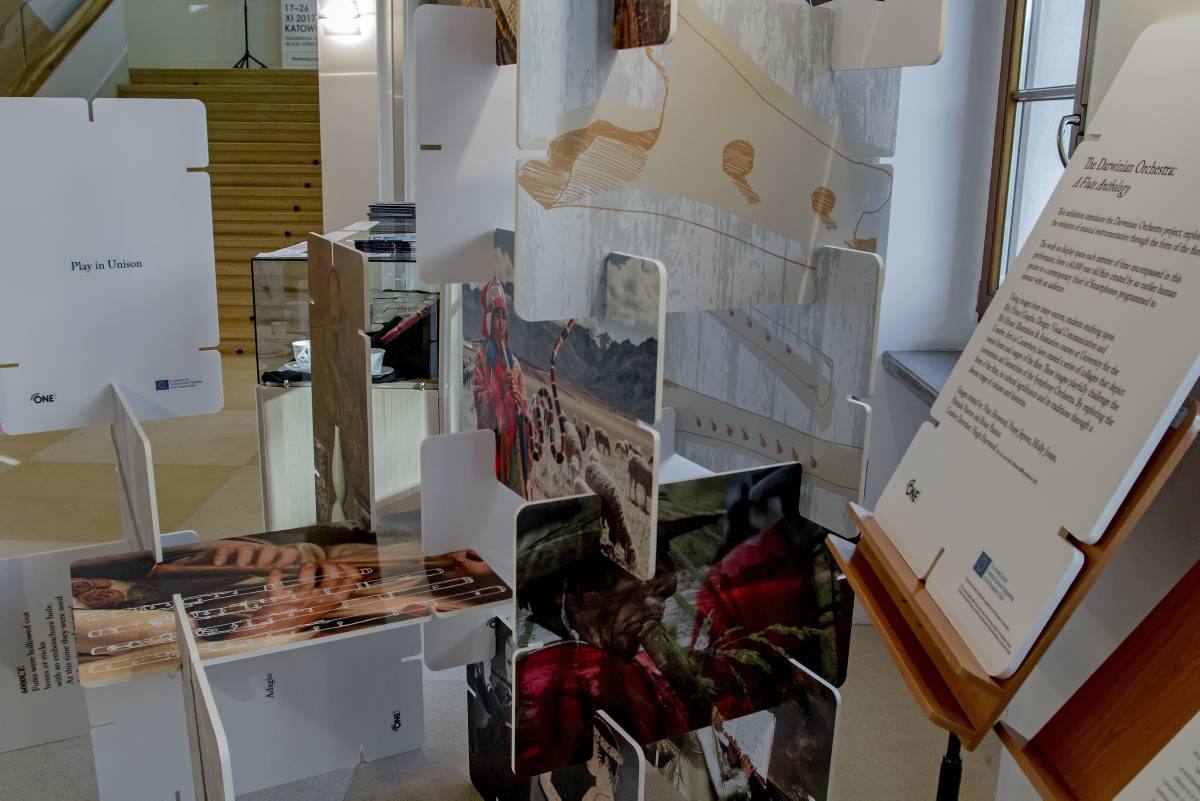 This exhibition introduces the Darwinian Orchestra project, exploring the evolution of musical instrumentation through the form of the flute. 
The Darwinian Orchestra is a new kind of concert performance. Classical heritage repertoire, digital world and musical composition dedicated to the Tidldibab (Neanderthal flute discovered in Slovenia) meet to present an innovative programme, for the purpose of showing the music evolution through the ages, since the oldest instrument known so far.  
The work on display spans each extreme of time encompassed in this performance, from a 60,000 year old flute created by an earlier human species to a contemporary 'choir' of Smartphones programmed to interact with an audience.  

Using images from many sources, students studying upon BA (Hons) Graphic Design: Visual Communication and BA (Hons) Illustration & Animation courses at University for the Creative Arts in Canterbury have created a series of collages that depict varied forms and usages of the flute. These images playfully challenge the conventions and hierarchies of the Symphony Orchestra. By exploring the form of the flute, its cultural significance and its traditions through a diverse range of cultures and histories.  

Images created by: Nina Heywood, Hope Jepson, Molly Jones, Hannah Norton and Rosie Panton
Creative Direction: Hugh Harwood (for any more info: hharwood@uca.ac.uk)
Back to upcoming events