Activity 19 - Zoe Jackson and Luke Jane internships with Orchestre de Picardie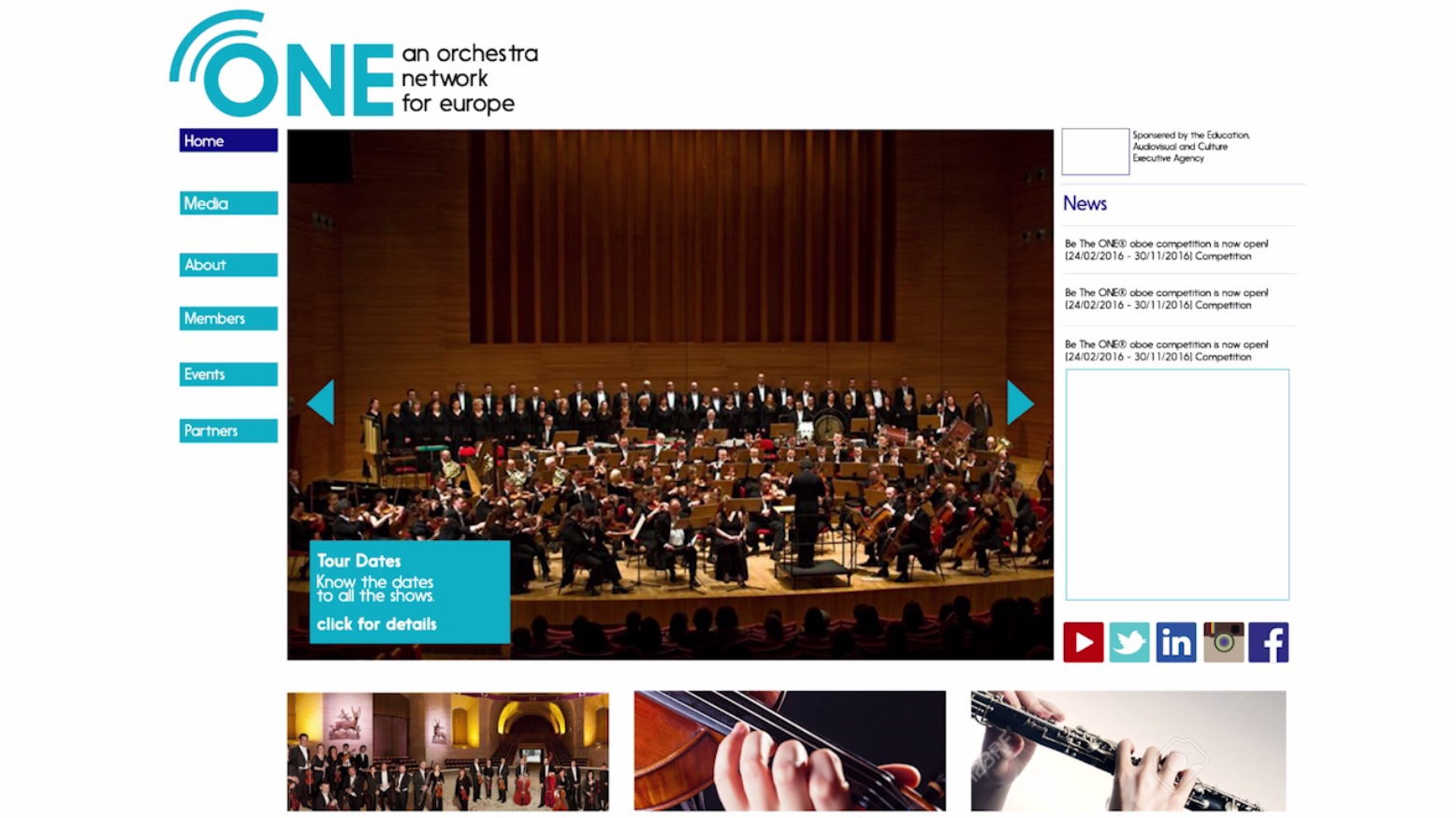 From 4 to 17 September 2016, Zoe JACKSON and Luke JANE, UCA students and winners of UCA's graphic design competition (activity 11), went for a two weeks professional internship at the Orchestre de Picardie office in Amiens (FR).
Their main task was to work on the website design brief with supervision from Orchestre de Picardie executive director, Rose BARDONNET-LOWRY. In addition, they suggested adapting the ONE® logo to a range of promotional items (Ecocups, tote bags, notebooks…).
As this internship aimed to support more sustainable pre-professional skills, Zoe and Luke also worked with a professional web developer to adjust and develop their basic design to ONE®'s new website.
Back to upcoming events