Activity 20 - Joint Performance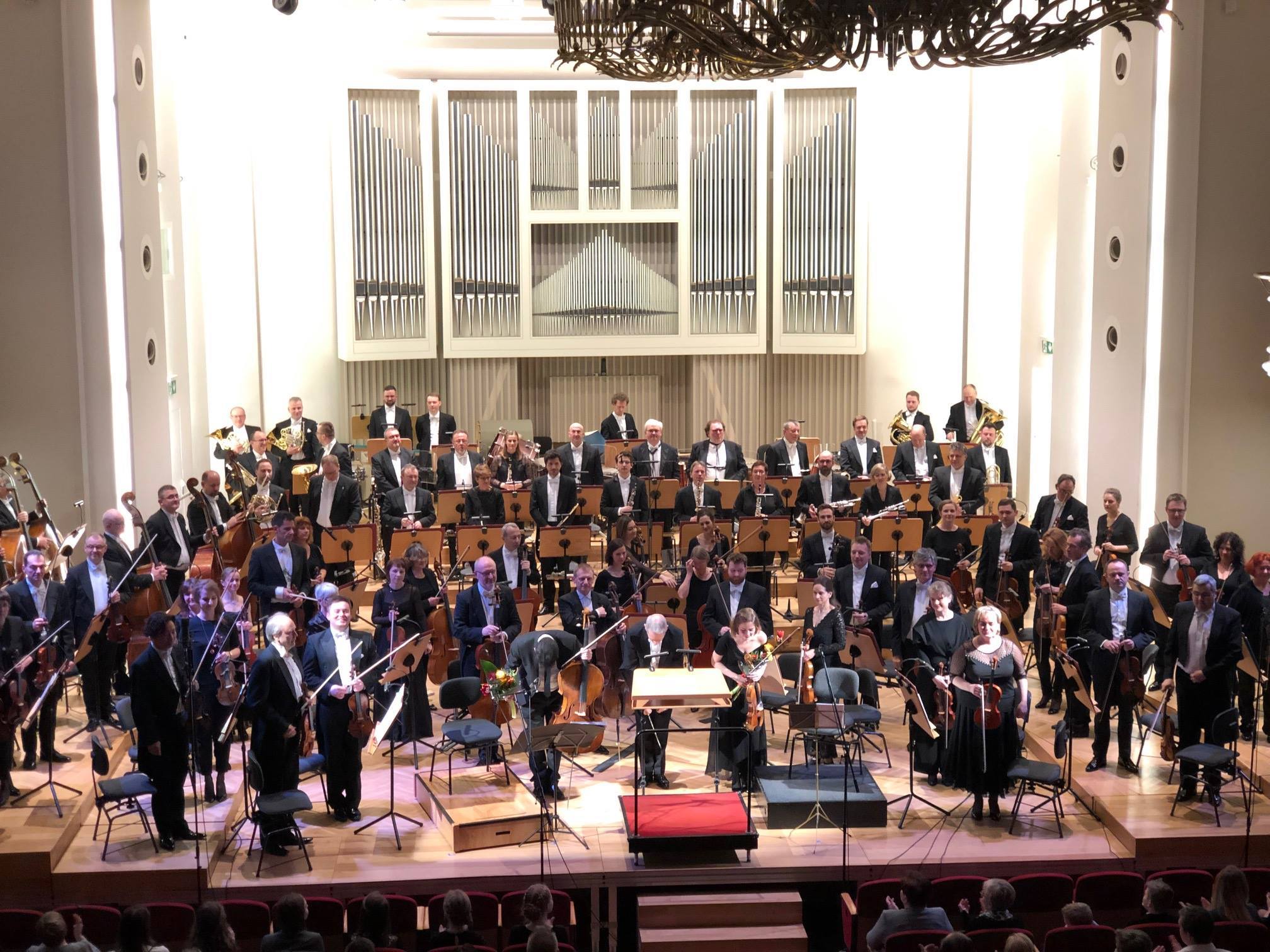 Orchestre de Picardie (FR) and Filharmonia Śląska (PL) were playing together in Katowice (PL) on February 28, 2019. The mirror concert took place on March 4 and 5 in Amiens and Soissons (FR). It was the last joint performance of the project.

French musicians were in residency in Katowice – Poland during 5 days to rehearse and perform together with their Polish colleagues. The two orchestras worked together to give spectacular and unpublished concerts.
The three concerts were conducted by Arie van Beek, musical director of Orchestre de Picardie, and the two orchestras were accompanied by cellist Sébastien Hurtaud and violist Léa Hennino.
It was also the occasion for our British partner, UCA, to screen during the concert, their computer-generated film entitled "Spectrogram" (visualization of sound – activity 31) inspired by the Berlioz's piece Romeo and Juliet.
The programme was :
Richard Strauss                           Don Quixote op.35
Hector Berlioz                            Roméo et Juliette - introduction
Hector Berlioz                            Roméo et Juliette - scène d'amour
Hector Berlioz                            Roméo et Juliette - La Reine Mab, ou La fée des songes
Hector Berlioz                            Roméo et Juliette - Grande fête chez Capulet
Back to upcoming events