Activity 23 - Transnational Chamber Music Group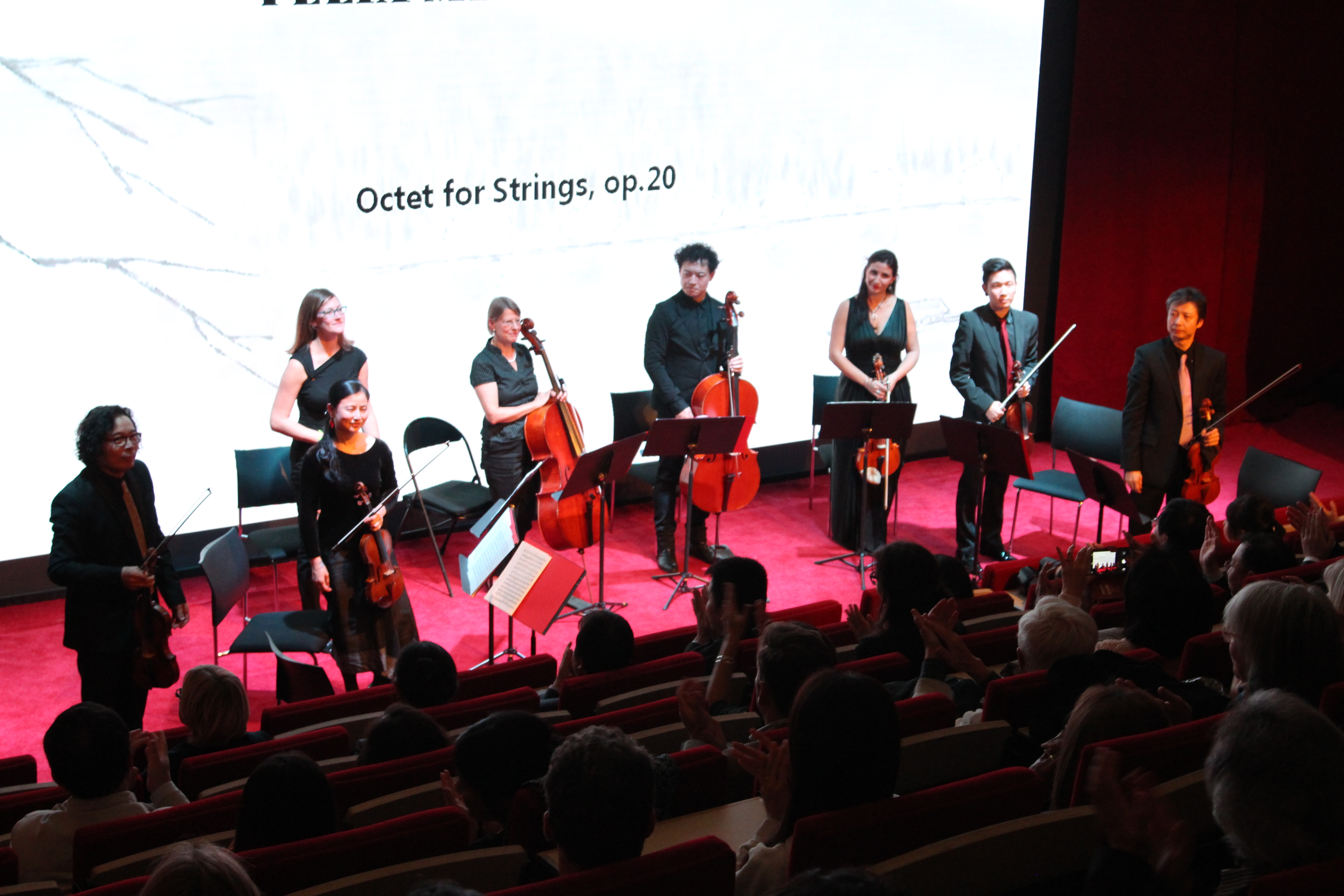 This tested concept provides the musicians from partner orchestras with more artistic responsibility than they would ordinarily take on as members of their symphony orchestras: choosing their colleagues in a partner orchestra, taking the initiative of the repertoire, defining a working plan suitable for a residency period are as many challenges. 
These concerts attract chamber music audiences interested in the expression of this cultural diversity as well as new audiences drawn to non-conventional concert venues.
In July 2015, Taiping WANG 2nd concertmaster at Orchestre de Picardie, a Chinese born musician, was in contact with several orchestras and professional colleagues in China. Then came the idea of some string players taking part in European-Chinese chamber music group.
By September 2015, three Chinese musicians (2 violins and 1 cello) agreed to join in. From then on, Taiping WANG and his Chinese colleagues decided that the chamber music group would be an octet. Other musicians from the partner orchestras volunteered to take part: Stefania Yankova, a viola player from New Symphony Orchestra, Géa Pantner Volfand, another cello player from RTV Slovenia Symphony Orchestra and Rémy Wang, a violin graduating student.
After discussion among the musicians, the repertoire was fixed to represent European heritage as well as a Chinese piece.
Program:
ANTONIO VIVALDI - Concerto for Four Violins and Cello in B Minor, Op. 3, No. 10,
WU ZUQIANG - Moon's reflection ErQuan
FELIX MENDELSSOHN - Octet for strings op.20
Musicians:
Violins: Taiping WANG 2nd concertmaster at Orchestre de Picardie (FR), XiaoCao SHA from China, Yawei CHENG from China and Rémy WANG (FR)
Violas: Gea PANTNER VOLFAND from RTV Slo Symphony Orchestra (SI) and Stefania YANKOVA from New Symphony Orchestra (BG)
Cellos: Marie-France PLAYS from Orchestre de Picardie (FR) and Runshen WANG from China
Two concerts were held in France on 7 and 8 October, 2016 in Brouchy and Abbeville. Thanks to Taiping WANG's contacts, the European chamber music group was invited by the Chinese Embassy in Brussels to give another concert in the China cultural centre in Brussels, on 6 October 2016, for the opening of the 1st season of the venue. Before the concert, a press conference was organized and Xóchitl DELATTRE, ONE® is more project manager, presented the network and his objectives.
All three concerts were very well received by the audience.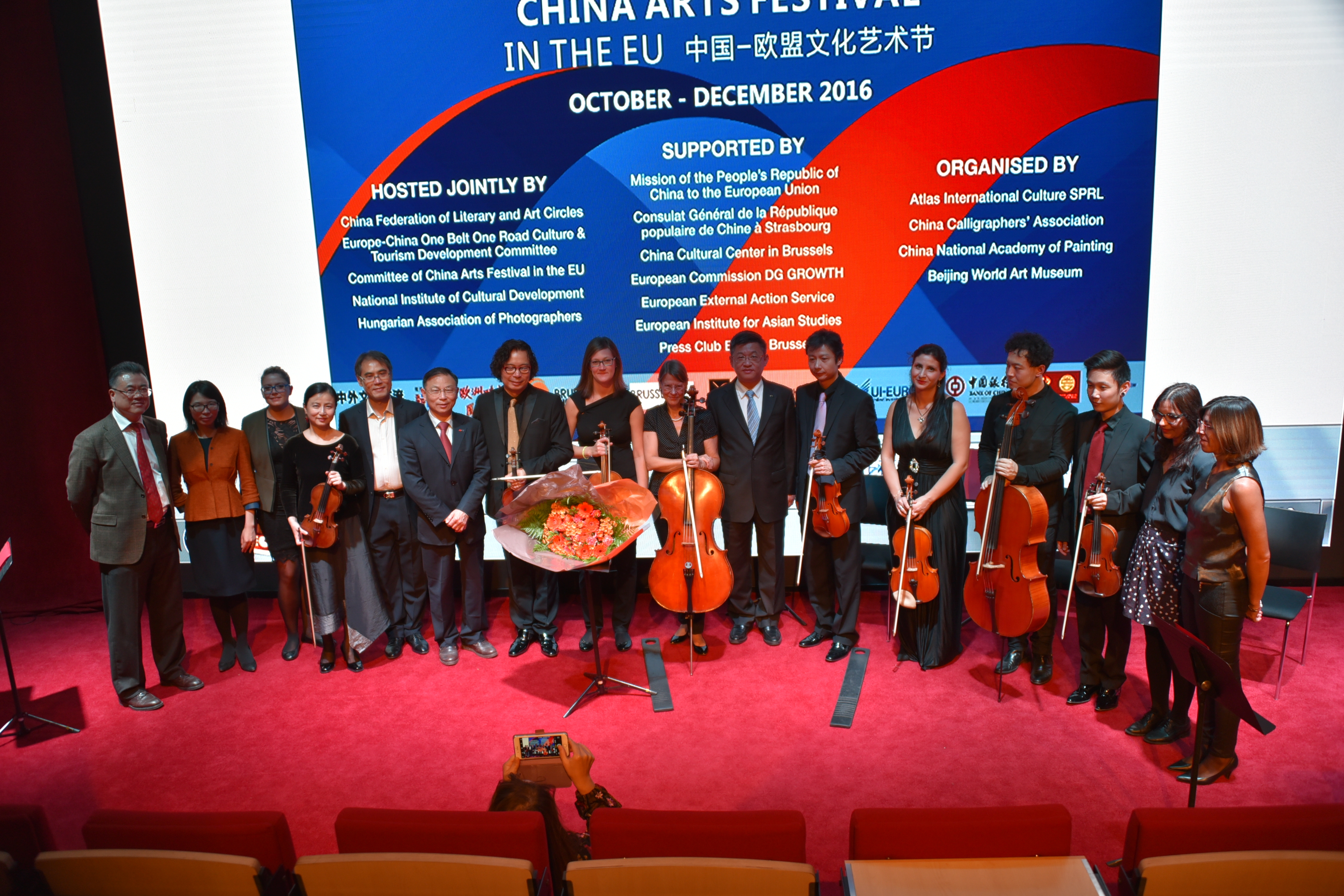 Back to upcoming events