Activity 30/01 - Darwinian Orchestra world premiere in France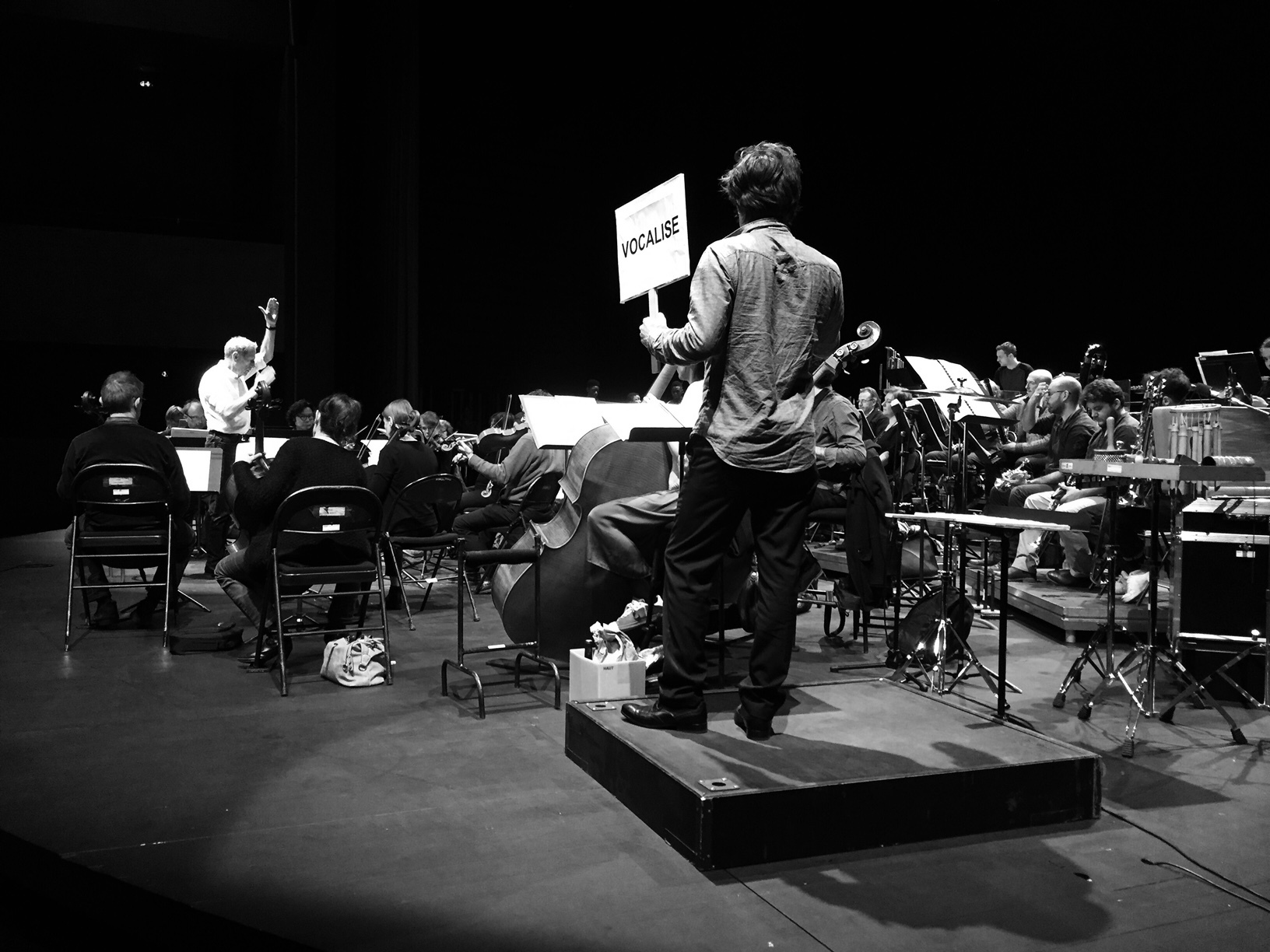 The Darwinian Orchestra invited the audience for a completely new concert performance.

Classical heritage repertoire and digital world met to present an innovative programme:
Žiga STANIĆ - Concerto for Tidldibab flute and orchestra  (World premiere commission from Orchestre de Picardie and ONE® network)
Carl Maria von WEBER - Ouverture Peter Schmoll  J.8
Ludwig van BEETHOVEN - Grand Fugue op.133 (Wagemans orchestration)
Ludwig van BEETHOVEN -  Symphonie  no.7 in A Major, Op.92
Bernard CAVANNA - "Geek Bagatelles" Premiere performance for "Choir of smartphones" and orchestra.
Conductor: Arie van BEEK – Orchestre de Picardie permanent conductor
Soloist: Tidlibab Flute – Boštjan GOMBAČ
Smartphones choir's master: Pierre BASSERY – GRAME
The "choir of smartphones" (activity 1) involved students from Lycée Gérard de Nerval in Soissons, Collège Gabriel Havez in Creil and Lycée Boucher de Perthes in Abbeville.  Each "Choir of smartphones" played for their hometown concert (La Faïencerie-Théâtre – Creil, Cité de la Musique et de la Danse-Soissons and Théâtre Municipal d'Abbeville – Abbeville).

This stunning activity is planned to be repeated in partner orchestras!

Jenaer Philharmonie will organise it on February 22, 2018.
Slovak Sinfonietta on March 08, 2018
Filharmonie Bohuslava Martinů on March 15, 2018.
Filharmonia Śląska on May 13, 2018
RTV Slovenia on June 07, 2018
New Symphony Orchestra, on November 18, 2018

Back to upcoming events